Celebrate your student with these trendy DIY graduation party ideas
Graduation is more than just a recognition of student accomplishment– it signifies a milestone, a moment where children and young adults alike step into an exciting new chapter of their lives.
In recent years, students have faced the many unforeseen challenges of digital and hybrid learning. Confronting these challenges head-on and achieving their goals with resilience, this year's graduates deserve a celebration for the ages.
Whether you're throwing a socially distanced backyard bash or honoring your grads virtually, Cricut® encourages you to celebrate safely. Luckily for you, we've compiled a list of trending graduation party ideas that will wow your guests, loved ones, and neighbors with fun décor and memorable finishing touches to send your student off in style.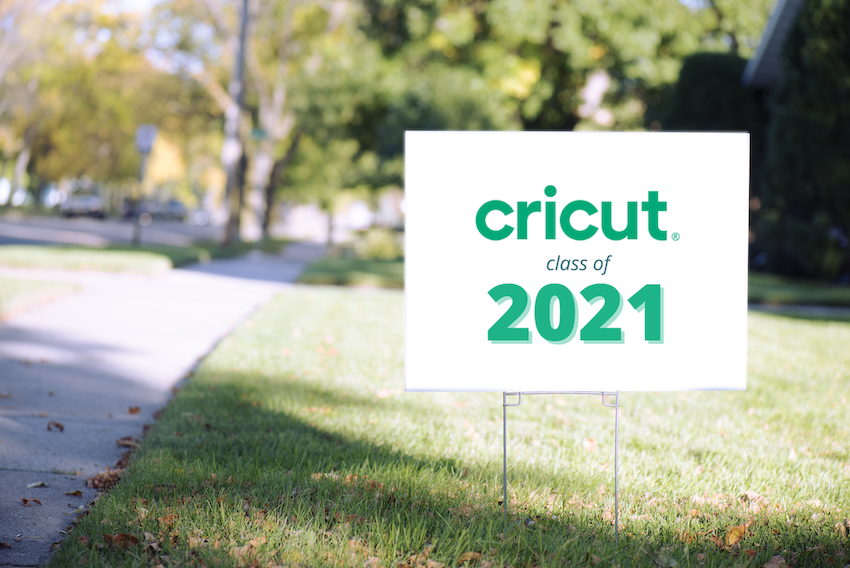 Announce your graduate to the neighborhood with a custom yard sign
Encourage friends and neighbors to congratulate your student with a customized yard sign, constructed easily with poster or cardboard and fun vinyl or paper accents.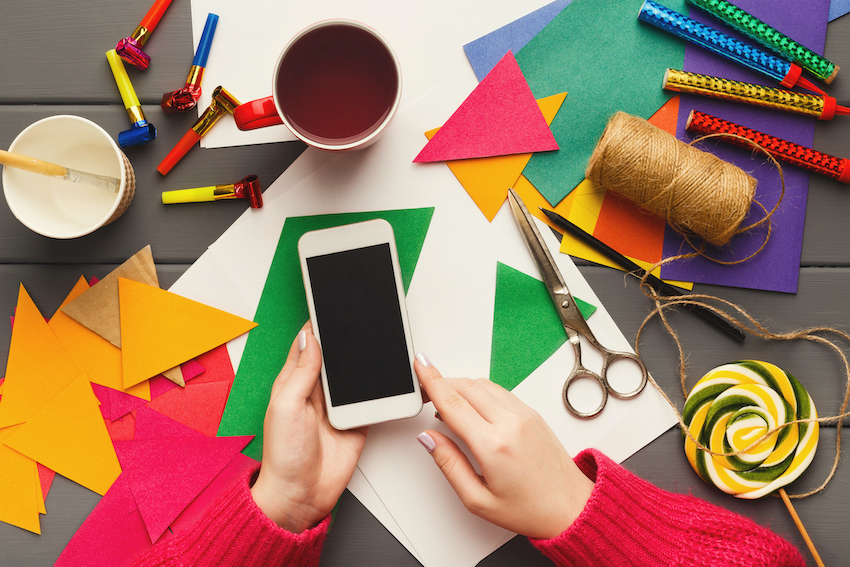 Show even more pride with a DIY graduation garden flag or pennant
Preserve the memory of this momentous occasion by creating a garden flag or pennant that can be flown for seasons to come! Lettering and imagery can be easily applied with infusible ink transfers, felt, or vinyl, creating a bold statement piece you can wave high.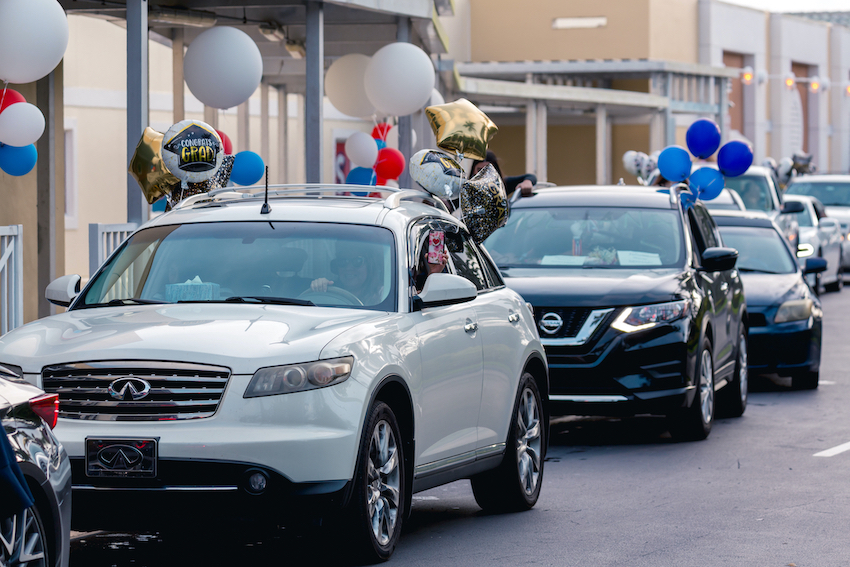 Earn some celebratory honks and cheers with a vinyl car decal
Looking to raise a bit more than just cheer? The newest trend adds the graduate's Venmo or Cash App account username to the design, offering passersby the opportunity to contribute to their savings (or help pay off some of those pesky loans).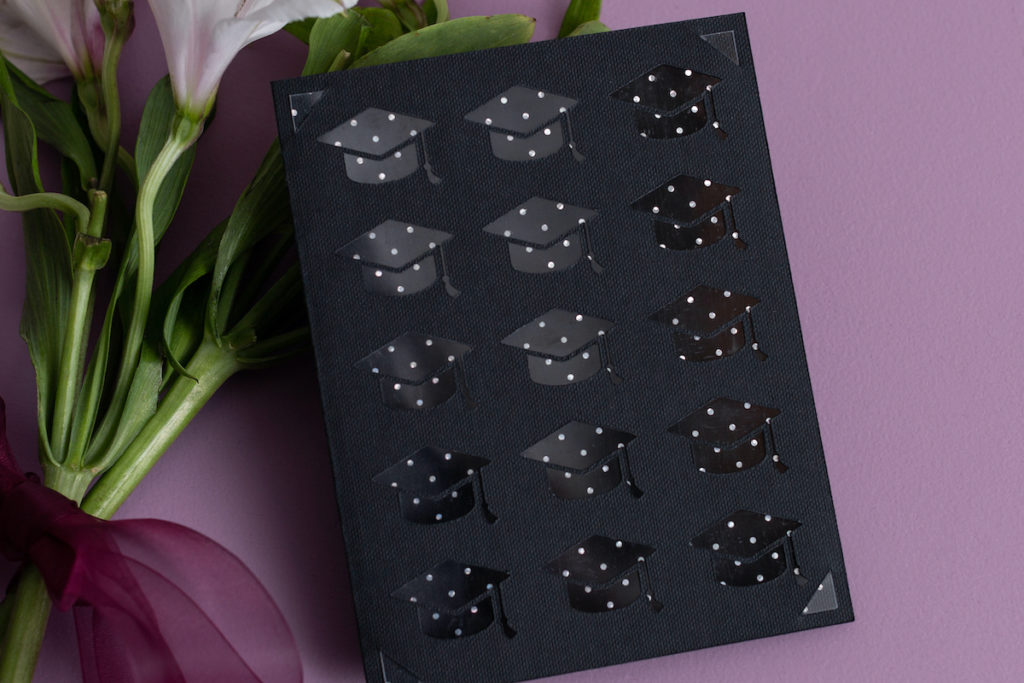 Hosting a small get together? Send guests an invitation that stirs up excitement
This simple design lets your guests know exactly what the occasion is– feel free to personalize the inside with your own crafted text or typography.
Welcome them in with a beautiful acrylic party sign
Elegant vinyl lettering that pops truly elevates the décor before guests even step into the party. Plus, it helps guests find their way to less obvious outdoor venues!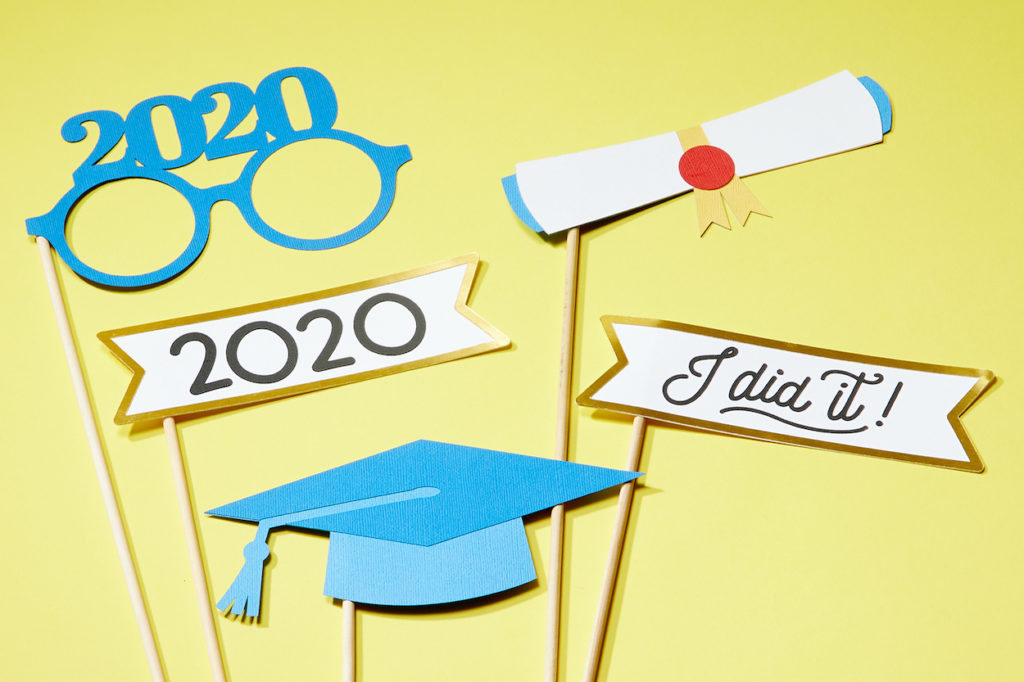 Encourage memory-making with a fun photobooth and props
These themed photo props can be easily customized and color coordinated to match your grad's alma mater for an additional, personalized touch. All you need is a ring light tripod and your loved ones and you've got everything needed for the perfect pic!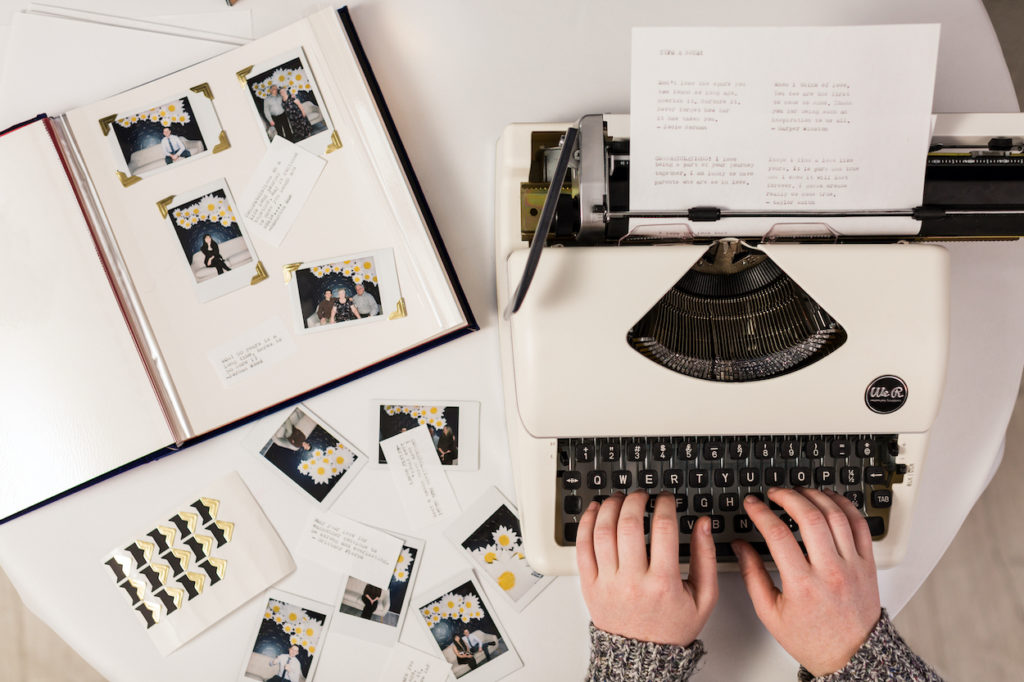 For a sentimental touch, create a polaroid guest book filled with well-wishes
Friends and family can leave an impromptu portrait alongside notes of kindness, anecdotes, and wisdom for the grad.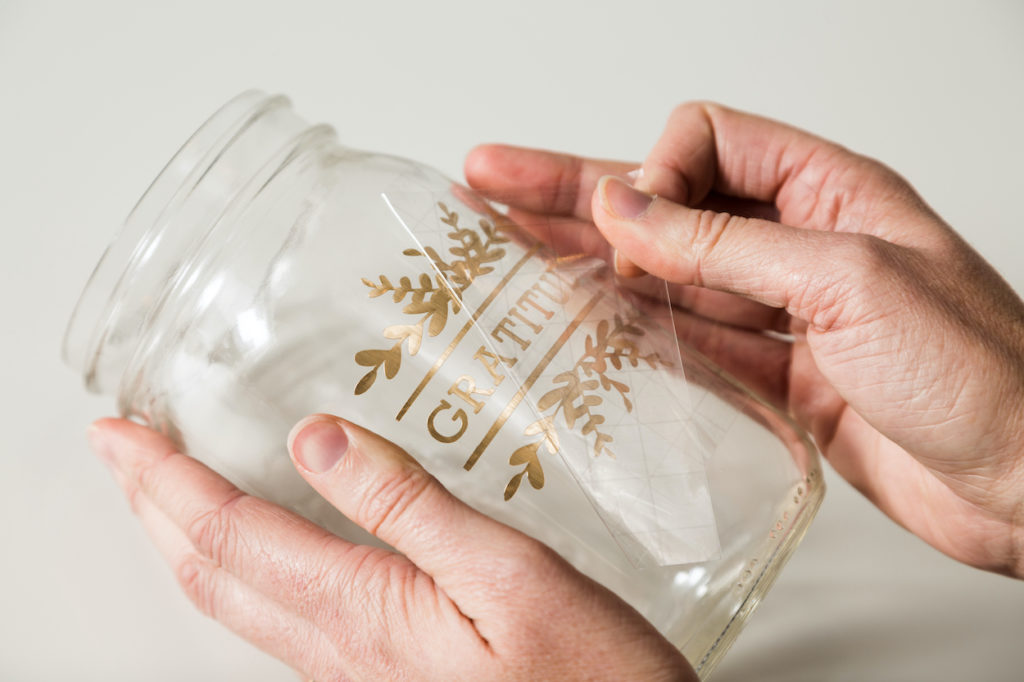 Or create a dedicated space for advice with a wisdom jar
Here guests can share any words of advice for the grad as they enter their next chapter. The label can be easily customized based on the notes and memories you think your grad would want to hear most!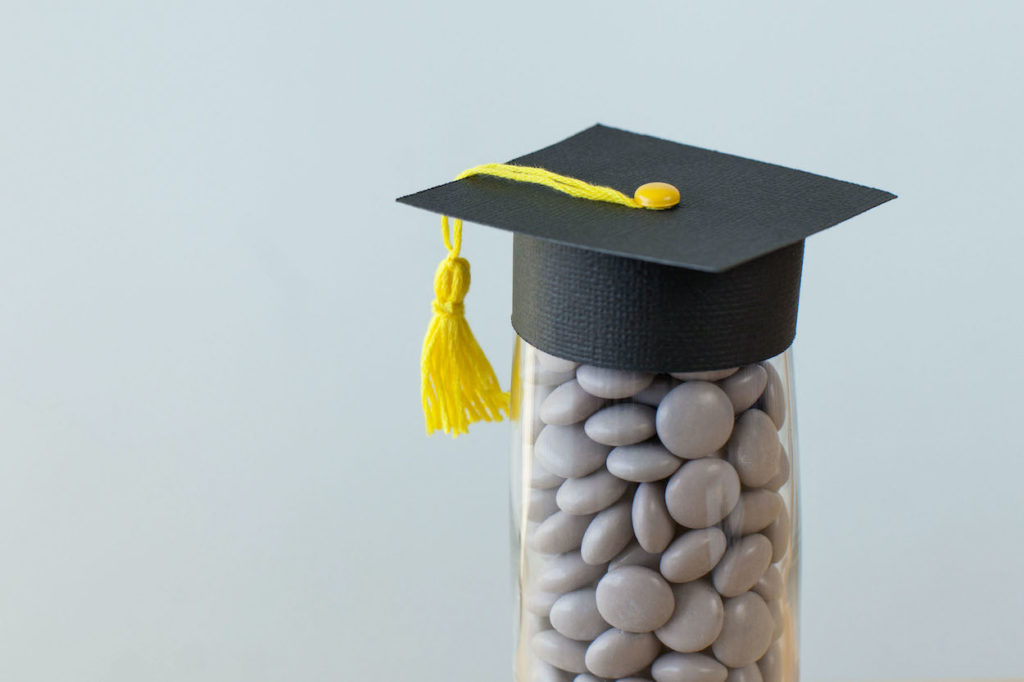 Create a corner for sweet graduation themed treats
From adorable grad-capped candy champaign flutes to an equally apropos graduation cap cake topper, Cricut® Design Space has projects to help garnish your grad's favorite sweet treats and delight guests. Create your own themed snack labels, paper straws, or even custom confetti to help build the sugar-fueled tablescape of your dreams.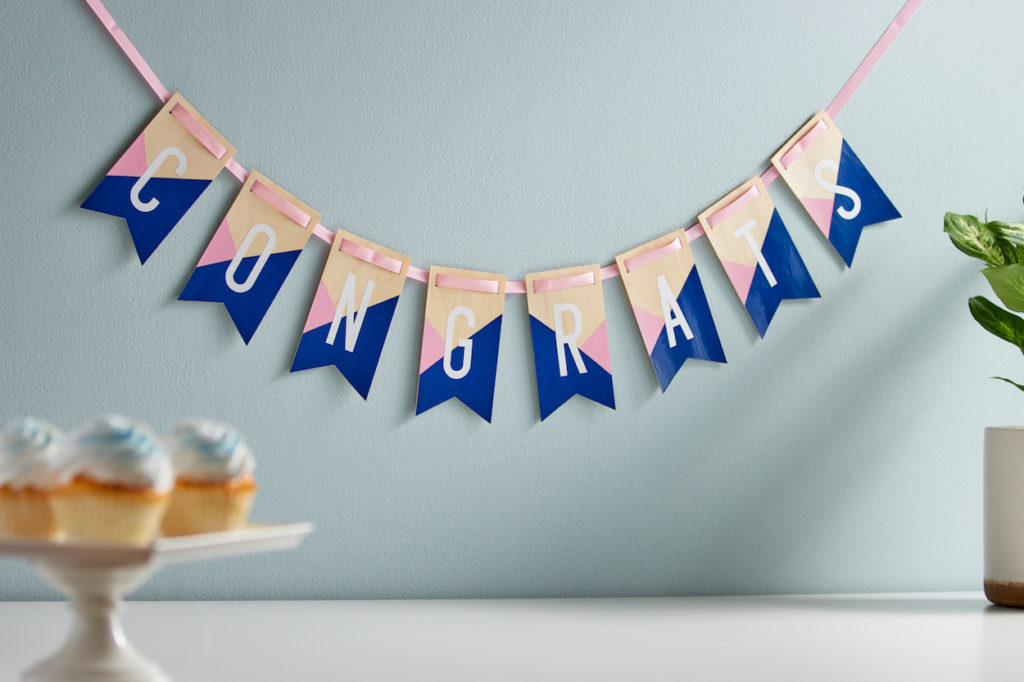 Craft an eye-catching statement banner
Some banners have become especially nostalgic, with parents adding class photos of their grad through the years. Even if your grad can't pull off the pigtails or bowl cuts anymore, it's always fun to revisit the past while moving into the future (well…fun for parents, at least)!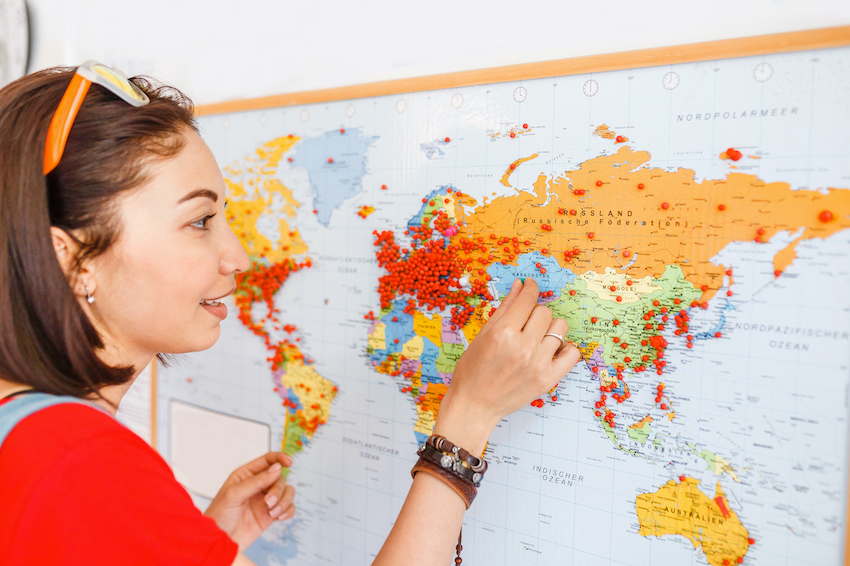 Oh the places you'll go…
Customize a world map with fun embellishments, asking guests to pin where their next journey is taking them.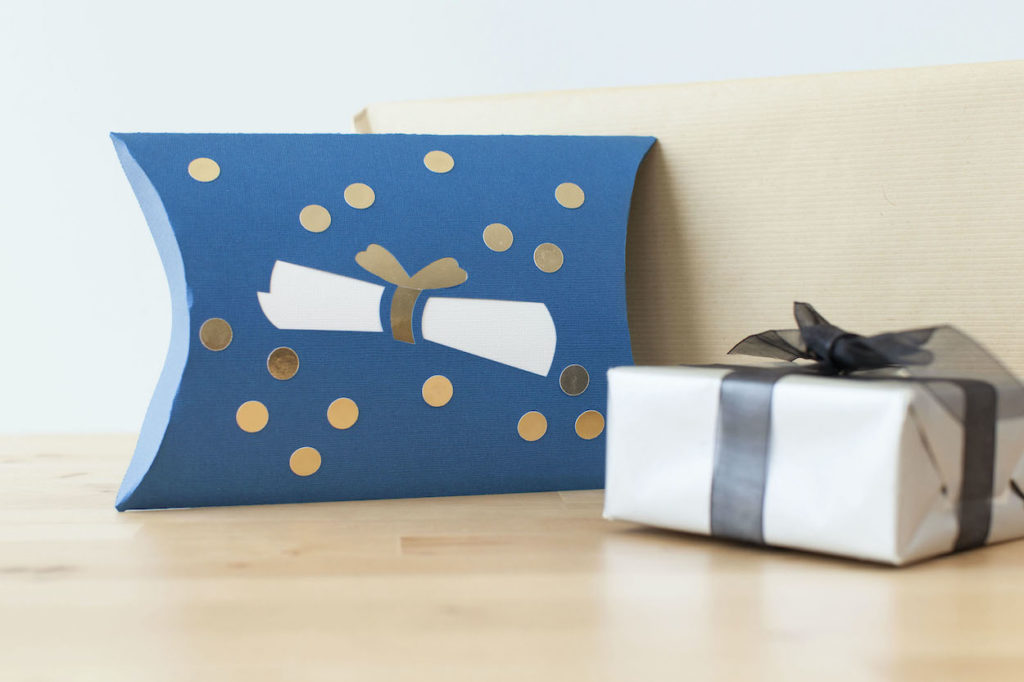 Send guests home with gratitude
Filling these pillow boxes with a small treat or gift for guests to bring home is an easy way to go the extra mile for your visiting loved ones.
How will you be celebrating your graduates this year? Share in the comments below or on social media using #CricutMade.