How Anastasia Jackson became a homegrown craft entrepreneur
It started as a simply hobby but as it grew, passion paid off.
When Anastasia Jackson first discovered paper flowers, she thought it would be a fun activity at best. What started as a simple hobby at her kitchen table culminated into her very own studio and storefront—the first paper flower shop on the East Coast, in her hometown of Milford, Delaware.
I never imagined that paper could turn into such a successful business for me.
Turning her life around
It all started in 2017, a particularly emotional year for Anastasia. On one hand, she had just gotten married, but on the other, she lost her grandmother and was deeply impacted by the absence of this strong woman that was always in her life. She also struggled with health challenges of her own, as she injured her hip and was homebound at the time. It was a pivotal chapter for Anastasia — one of healing, learning, and growing. One that pushed her to look inward and seek a creative outlet to help navigate all the changes in her life.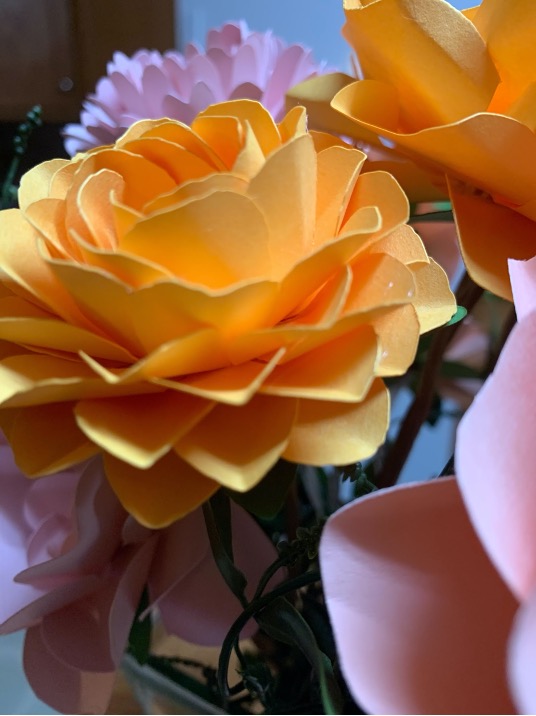 "I saw a video of paper flowers and wanted to make a couple," says Anastasia.
She posted her project to Facebook and it was shared across her network to the point where "a friend of a friend in Texas saw the post and ordered 200 flowers just before Christmas." The first customer of countless others to come, Anastasia saw the potential for paper flowers to become something bigger.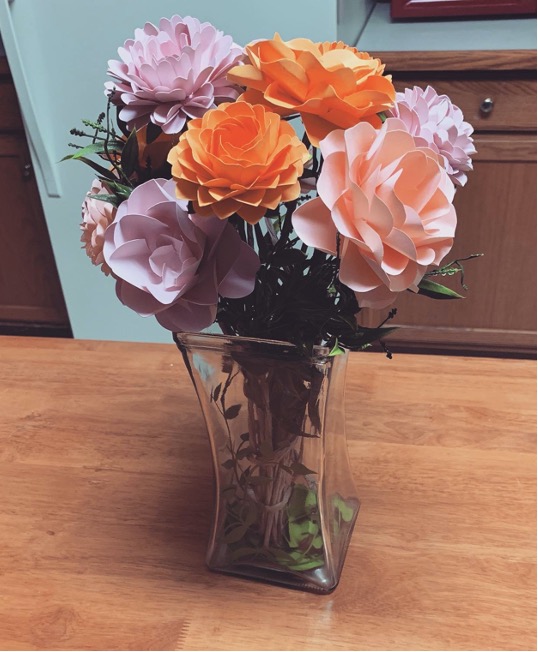 Growing, petal by petal
It was tedious work, but Anastasia loved every minute, down to each petal. More order requests came in for her beautiful paper bouquets, but she admits, there were details she wanted to master beyond what she could do with her hands.
During a Black Friday trip to Michaels for more paper, Anastasia's grandfather saw the Cricut Explore Air 2 only to exclaim, "Cookie, this looks like it will help you from getting arthritis!" He immediately bought it as a gift for her. From there, Anastasia's love for making paper flowers bloomed even more.
I couldn't make all those intricate small cuts and centerpieces without the Cricut machine. It's really the foundation of my business.
Soon enough, Anastasia perfected her craft and started a Facebook page, Cookie's Paper Petals — 'Cookie' being the nickname her dear grandmother gave her as a little girl. On her page, Anastasia posts her colorful creations, hosts Tutorial Tuesdays, and shares meaningful milestones with her 11,000 followers (and counting). Then, as it grew, Anastasia started an Etsy shop, but ultimately, decided the best place for her budding business was her own dedicated website, which her husband helped set up. 
The power of coming together as a family is something that speaks to Anastasia's heart. "Before I met my husband, I was a single mother," she says. "Now, I have an amazing husband, who has been there every step of the way and is so supportive in everything I do with Cookie's!" Her kids are also inspired by her. "They want to design T-shirts and make masks for others—they like to give back and it makes me proud, because I know they get that from me."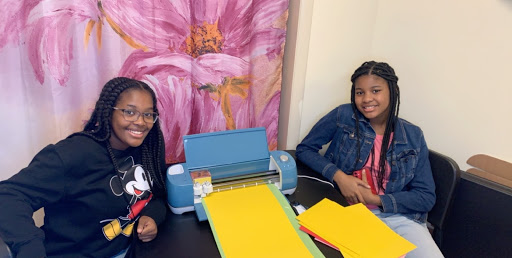 Bigger and better
In May 2019, Anastasia started thinking about the future. She did some research and applied for a small business grant, but was unfortunately denied. "It was really discouraging," she says, "but, it didn't stop me because my business kept growing anyway, and I'm not one to give up on anything, ever." "I always keep trying."
Anastasia's entrepreneurial journey demonstrates perseverance and resilience in the face of great odds, even amidst the global pandemic. As a firm believer in manifesting her dreams, Anastasia created a vision board and set goals for herself and her business with inspiring articles and images that reinforced her vision.
If someone told me last year that I'd have a store this year, I'd say 'nah, nah, I won't.' 
By February, Anastasia had officially signed the lease for the very first Cookie's Paper Petals storefront. "And, then COVID came," she says. "The ribbon-cutting ceremony was supposed to be March 27th, but we didn't end up opening until August 8th after some mandates had been lifted in the state."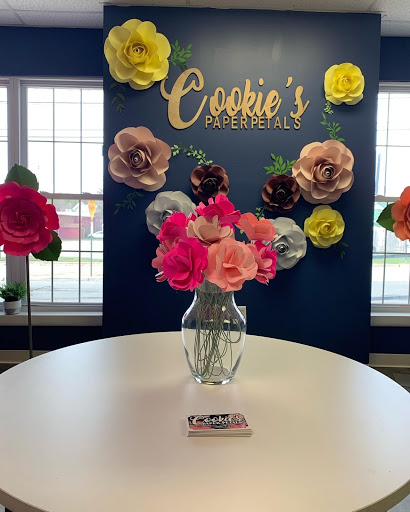 Since then, Cookie's Paper Petals has welcomed customers in, with social distancing in place, to explore the world of paper flowers and experience the creative process that brings these unique designs to life. While Anastasia loves the physical act of making, what she loves most is knowing her colorful arrangements are bringing joy and positivity to others. From hospital bedside bouquets for sick patients to decked-out weddings, birthday displays, virtual classroom backgrounds, and home decor, Anastasia's paper flowers come to life for every occasion.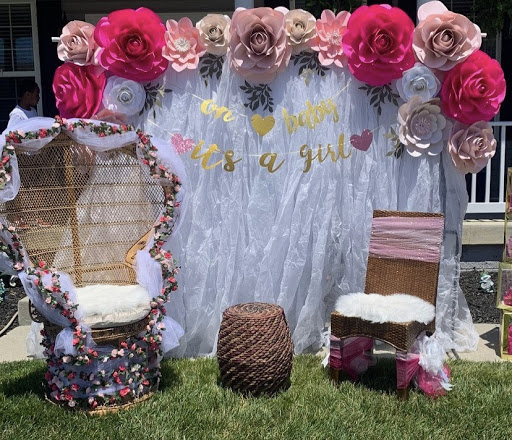 And she's making her own rules along the way, looking at every paper flower with a fresh perspective on typical pairings and colors. Anastasia plays with seasonal colors and adds her own take to the traditional schemes using roses, hydrangeas, violets, tropical palms, butterflies, and more. For fall, there's "a lot of burnt orange and red, but I'm mixing things with a little pink because I find that introducing other colors gets people out of the mindset that you can only use certain shades for each season."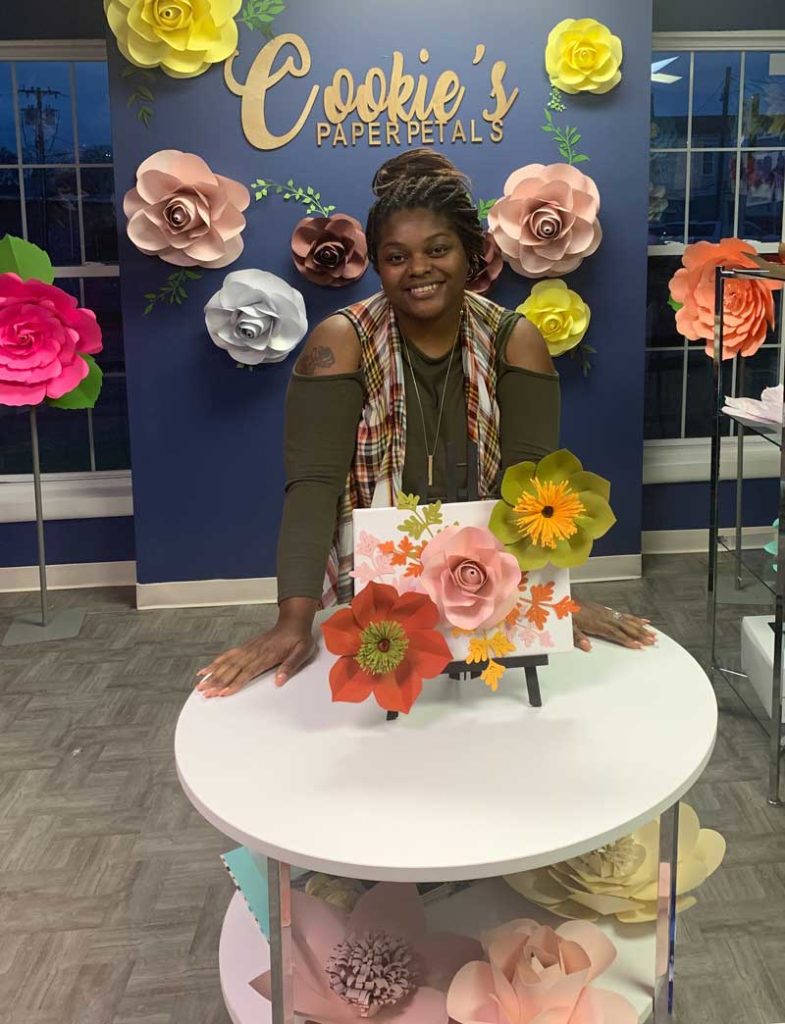 Creating a successful business
When asked about the other facets that go into being a business owner, Anastasia, who also works full-time, remarks that she handles everything from administrative needs to public relations, advertising and marketing efforts, and even shipping and handling. She also hosts in-store events and online classes that give people the opportunity to experience the magic of making paper flowers and learn what's possible with a Cricut machine.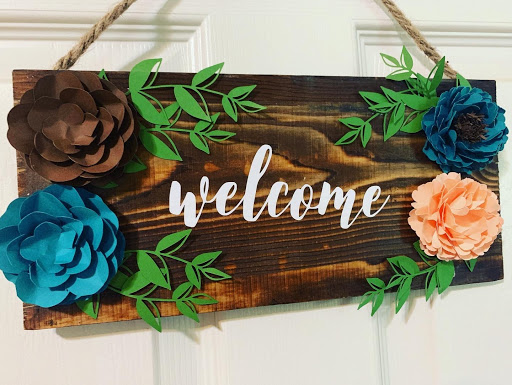 Now, as the first-ever paper flower shop on the East Coast, Anastasia has her sights set even higher. Similar to national retail chains like Michaels and JOANN, "I want Cookie's to be a full craft store where I can not only sell my paper flowers, but all the products I use to make them." She even has a location picked out—an abandoned warehouse that she drives by every day in Milford.
While Anastasia's story is one that started with a simple act of creativity, it grew into a true passion and snowballed into a one-of-a-kind business. "I always had faith along the way, and now, I have my own thing that brings me joy just as much as it does others — and it's so unique," she says.
I didn't have a whole plan to start a business… I just did what I love and people responded to it.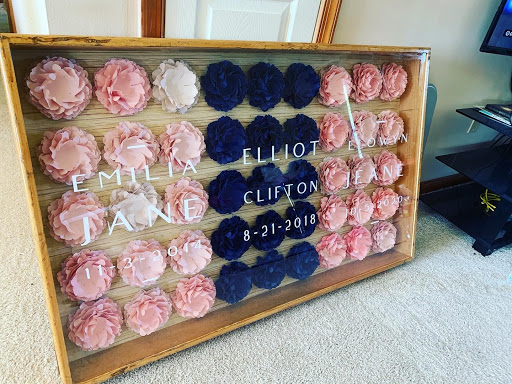 Sharing the dream
Her best advice for everyone out there dreaming of starting their own business is simple:
Whatever's working for you right now, keep building on it and perfecting it… don't stop. If you're a card maker, make the best cards ever. Don't worry about what other people say to try to discourage you.
This is exactly what Anastasia did. She refused to listen to the negative people telling her that "paper flowers aren't going to work" or that "you shouldn't open a business during COVID." She pushed those thoughts away and surrounded herself with positive people who believed in her.
Between teaching crafting classes, making paper flower kits, and talking to customers on the phone, Anastasia is so grateful for the relationships she's built and for the Cricut community that gave her so much encouragement from the very start. "These are the things money can't buy," she remarks.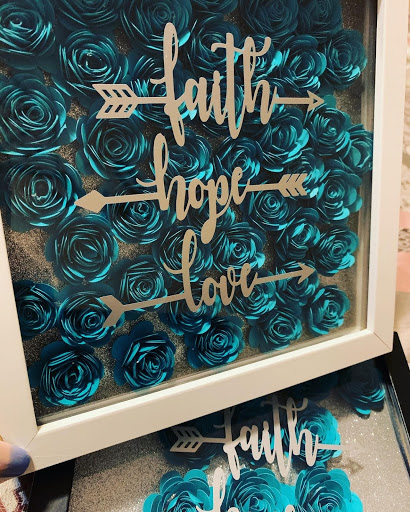 It's these homegrown stories from our community that inspire us at Cricut. Anastasia is one of the countless enterprising crafters who have shown how far creativity can go in scaling a business. From kicking off a fun, dog-loving company to bolstering the design process of an artist's world-renowned prints, and creating a crafting community that also celebrates your heritage, Cricut loves watching our members thrive in their creative endeavors.