Skip to instructions
The Fourth of July has it all: barbecues, fireworks, even patriotic drinks and desserts.
It's a great time of year to celebrate with friends and family in the summer sun or take it easy by the pool and enjoy a little time off.
Whatever your Independence Day looks like this year – cooking hot dogs on the grill under the popping sound of fireworks, sitting streetside at a local parade with family, or lounging in the backyard with a cold drink – there are plenty of ways to take your weekend from average to a patriotic celebration the founding fathers would approve of.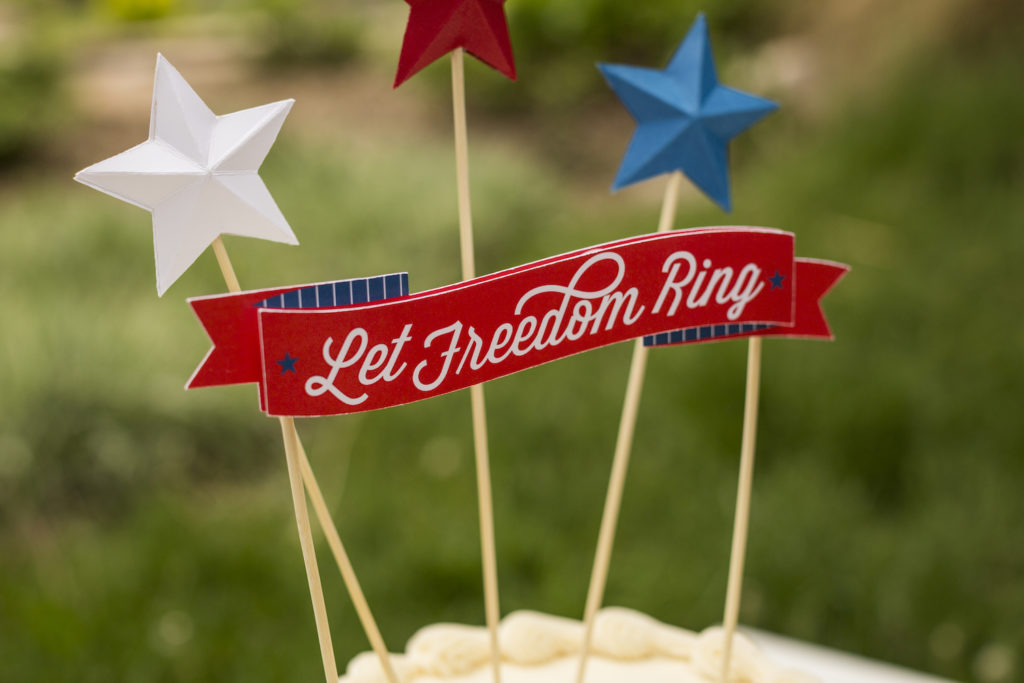 "Let Freedom Ring" cake topper
No Fourth of July is complete without some red, white, and blue dessert! Step up your cake or apple pie with a patriotic cake topper.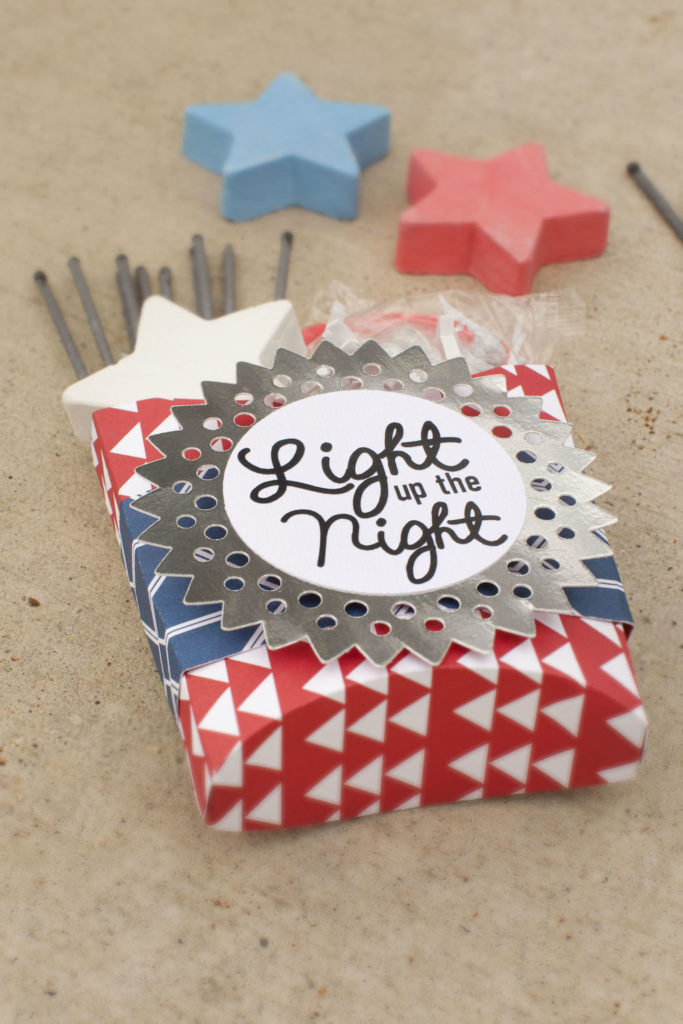 Sparkly party favors
What's better than fireworks to say, "Happy Fourth of July!" If you're hosting this year, consider some easy, festive favors that get everyone in on the fun.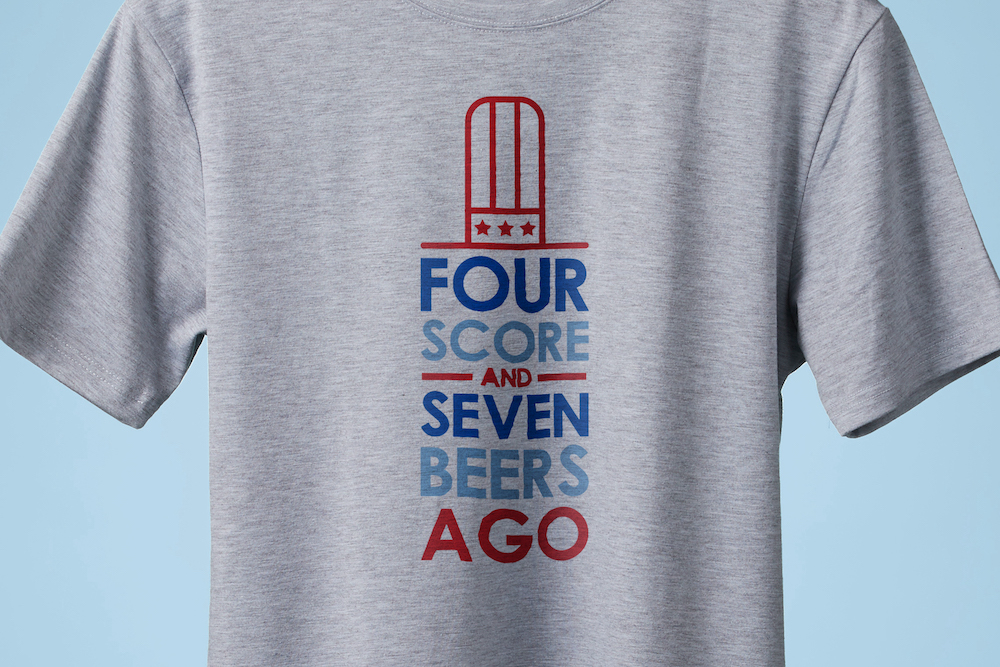 "Four score and seven beers ago" t-shirt
This t-shirt is equal parts patriotic and party. If you're just in it for the cold drinks, say "cheers" to the holiday weekend with this punny tee.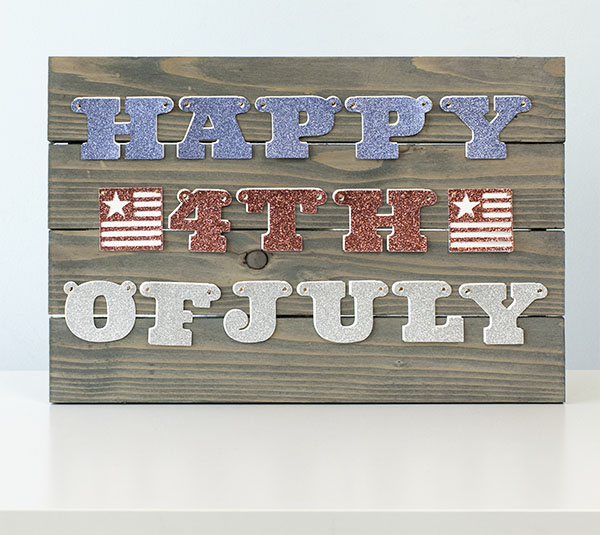 Decorative wooden sign
If you need an easy project to pump up the patriotism at this weekend's soiree, try this DIY holiday sign that says it all.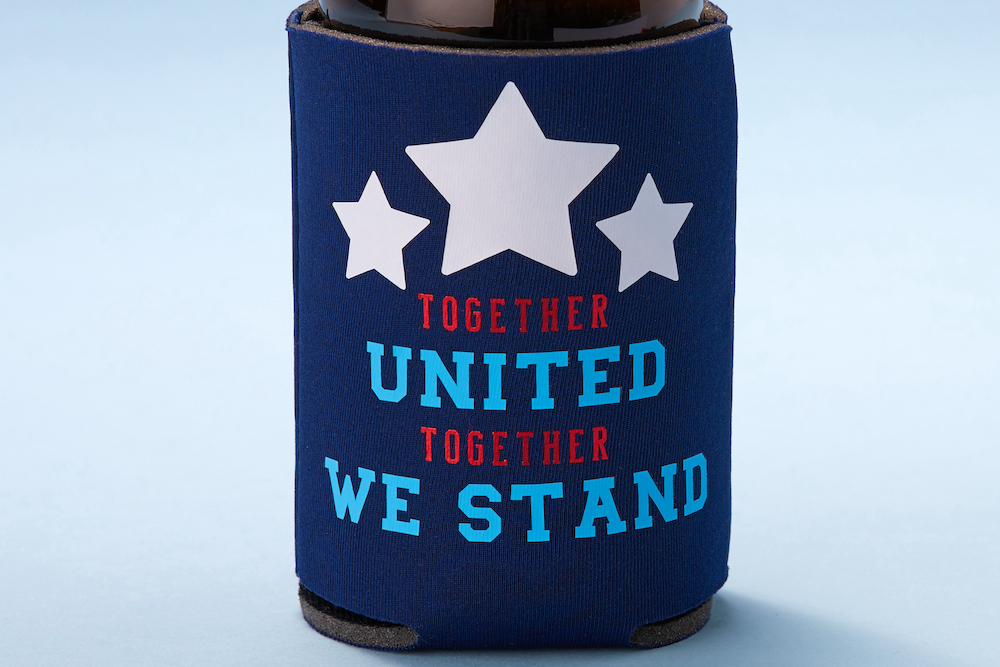 Patriotic koozie
Melting like a popsicle this Fourth of July? Keep yourself cool with a frosty beverage in your hand. This patriotic koozie will keep you and your drink cool.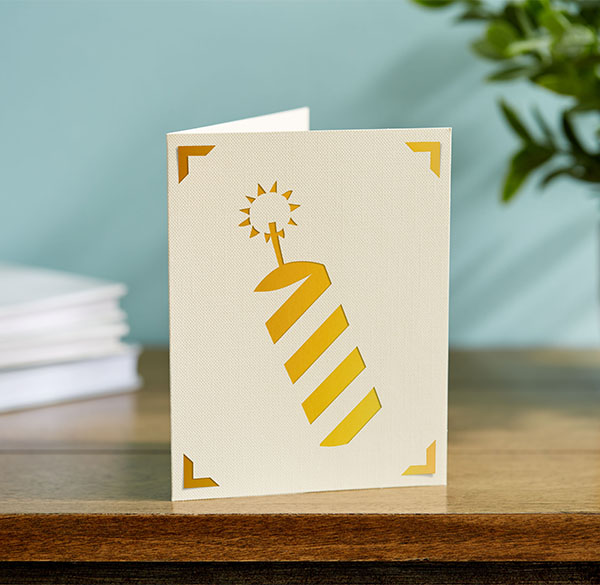 Festive invites
Say "you're invited" with this easy firecracker card.
Looking for even more DIYs for all your summer soirees? Look no further than this guide to throwing the best poolside party.
Search How-To
I want to make...